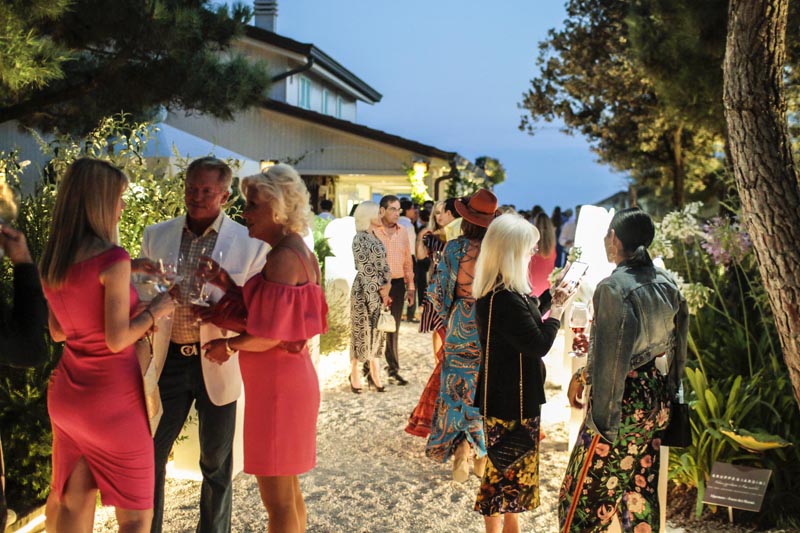 Pieruga Marble, the new brand of Barberini & Gunnell
Some moments of the launch of Pieruga Marble that took place on 26 July 2019 at the Bocelli family's private beach club Alpemare in Forte dei Marmi.
Pieruga is a project very dear to us since, spending some time in Carrara working on a sculpture, we realized how much knowledge and skills of the ancient tradition are slowly being lost.
Our reflection starts from marble, a natural material that comes from bygone times and still accompanies us in everyday life, in work, in art, a material that knows how to adapt continuously to the needs of man.
Pieruga proudly creates elegant accessories and complements in marble through artisanal processes, bringing into dialogue ancient techniques of sculpture with advanced technologies. 100% made in Italy.
Our mission is a clear signal of opposition to the enormous waste that occurs in the extraction and processing of large blocks of marble, tons of material are discarded and thrown, in disfigurement to the generosity of our mountains.
Few things are really useless nowadays, creativity and intelligent design are here to turn objects or materials which seem waste into something new and useful. Especially in a world where resources are scarce.
Rediscovering the ancient art of manual sculpture, we give new life to even the smallest fragment of marble, bringing to light its millenary beauty that is lost in more than 2000 years of architecture and sculpture.
During the event, in addition to the Pieruga collections, some of our most recent and significant works were also exhibited which, apparently, have nothing to do with the Pieruga world, consisting essentially of marble. In reality, these works help us to fully understand the close connection that our design has with art and with the world of sculpture. Barberini & Gunnell is a reality that has been operating for years in the field of limited series between art and design.